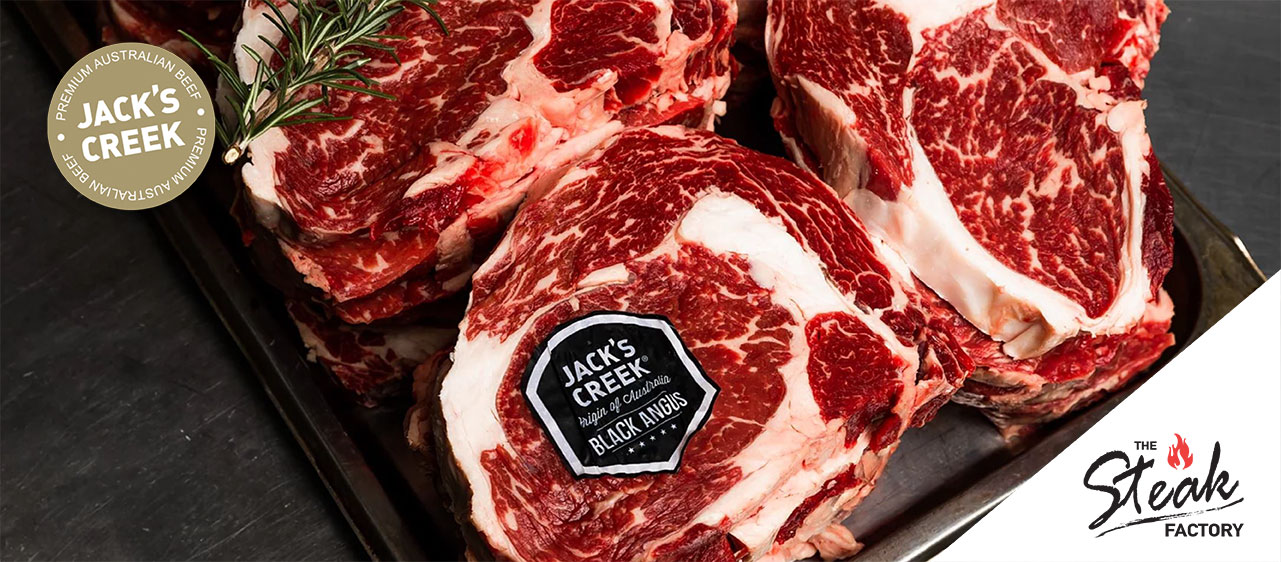 Jack's Creek is an Australian family business run by the Warmoll family, who immigrated from Ireland in 1852. When they arrived in Australia, the family travelled to the golden fields of Victoria and New South Wales (NSW) where they opened various butcher shops. and later an animal shelter in Gunnedah, NSW.
In the late 1940s, John Francis Warmoll (Jock) and his wife started JF Warmoll & Co. This business was the beginning of their agricultural and livestock activity. The family bought a large enough area for farming and grazing their animals in Breeza in the fertile plains of Liverpool
From the profits of their farm, they bought a cattle ranch in Willow Tree (NSW) called Big Jack's Creek. The property is in the beautiful Great Dividing Range area, which is known for its temperate climate and reliable rainfall. For the next eight years, the family continued to grow a healthy Black Angus breeding business. Then, in 1991, they began crossing their Black Angus herd with the famous Tajima Wagyu Sires, breed from the Hyogo region of Japan. Since 2000 it has become one of the first Australian companies to breed, grow, feed, process and sell Wagyu beef.
Today the company is the number one Australian premium beef producer, proudly holding the current title of "Best Steak Producer in the World" for two consecutive years, as well as the "Best Fillet Steak in the World" 2017. The company processes and markets grain-fed Wagyu and Black Angus products and proudly exports to over 20 destinations worldwide.